SERpresents brings together SER online events and resources to one place! Registration for webinars is free of charge to members and non-members. In most cases, webinars are recorded and available in the SERlibrary for SER Members.
CAREER DEVELOPMENT
Developing and Sustaining Your Research and Professional Agenda
October 11th
12:00PM – 1:00PM (EST)
Epidemiologists are well-trained in the knowledge and skills of the profession yet have few formal opportunities to learn the strategic planning and time management skills that will most influence their career advancement. Identifying professional goals at all stages of your career and developing concrete plans on how to achieve them can be daunting.Dr. Lauren McCullough will provide us with an abbreviated version of the session of the same name she and Dr. Holly Harris led at the 2023 SER Conference. Those who were fortunate enough to attend the conference session will surely benefit from a second listening. Dr. McCullough will provide tools to develop a personal strategy for successfully navigating scientific, professional, and personal goals.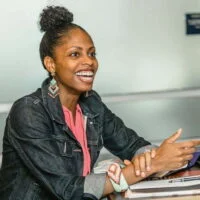 Lauren E McCullough, PhD, MSPH (she/her)
Associate Professor Epidemiology, Rollins School of Public Health, Emory University Visiting Scientific Director, Population Science, American Cancer Society
SERDIGITAL
Unlocking Insights through Real-World Data in Epidemiologic Research
November 8, 2023
12:00PM – 1:00PM (EST)
According to the U.S., Food and Drug Administration, Real-world evidence refers to the is the clinical evidence about the usage and potential benefits or risks of a medical products derived from analysis of real-world data, while real world data is data relating to patient health status and/or the delivery of health care routinely collected from a variety of sources such as electronic health records, medical claims data and data from product or disease registries. The use of real-world data is a growing area in epidemiologic research, providing an unprecedented opportunity to analyze health outcomes, disease patterns, and interventions based on real-life experiences. This session will provide a comprehensive understanding of how real-world data is collected, analyzed, and leveraged to derive valuable insights for improving population health.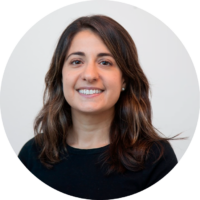 Milena Gianfrancesco, PhD, MPH
Director, Global Medical Epidemiology, Pfizer, Inc. & Assistant Adjunct Professor, University of California, San Francisco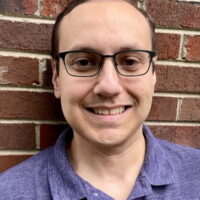 Alexander Breskin, Associate Director of Pharmacoepidemiology, Regeneron Pharmaceuticals
JOURNAL CLUB
"An integrative framework and recommendations for the study of DNA methylation in the context of race and ethnicity"
Meingold Chan, Dr. (she/her)
University of British Columbia & British Columbia Children's Hospital Research Institute (Kobor Lab)
Why SERpresents?
In 2013, SER rolled out branding of several initiatives within SER in anticipation of their 50th anniversary. SERcollaborations, SERdigital, SERexperts, SERplaylists, SERjournal Club, SERnews, and SERtalks were formed. These programs generated a wide variety of content and increased opportunities to be engaged in Society events throughout the year. In 2023, the program SERpresents was rolled out which brings together many of these programs. The same variety of content and opportunities are provided through SERpresents, but come together for a convenient display of all the content being offered at SER throughout the year. Recordings from all programming under the previous structure to the new SERpresents structure, will remain in the SERlibrary. To view archived pages of SERcollaborations, SERdigital, SERexperts, SERjournal Club, and SERtalks, click on their embedded link.