The purpose of the Awards Committee is to solicit nominations for and supervise the administration of SER awards. The Awards Committee is also charged with developing new awards for SER, in concert with the Executive Committee, to reflect particular areas that should be rewarded by SER members.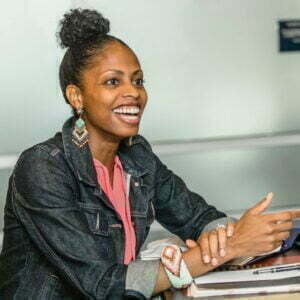 Lauren McCullough
Awards Committee Co-Chair
Dr. Lauren E. McCullough is Rollins Assistant Professor in the Department of Epidemiology at the Rollins School of Public Health. Her overarching research interests are in the life-course epidemiology of breast cancer, specifically the contributions of obesity and the social environment to the tumor epigenome and microenvironment, as well as disparities in cancer outcomes. Her research program integrates molecular epidemiology, epigenetics and other biomarkers for disease risk and progression; environmental and reproductive epidemiology; disparities research; and causal inference methods. The abiding goal of Dr. McCullough's research is to improve cancer outcomes in underserved populations by identifying targets for pharmacologic, behavioral, and policy intervention.
Contact
Emory University
Rollins School of Public Health
1518 Clifton Road
CNR 3037
Atlanta, GA 30322
Phone: 404-727-4595
lauren.mccullough@emory.edu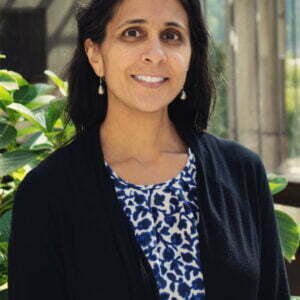 Anjum Hajat
Awards Committee Co-Chair
Dr. Anjum Hajat is Assistant Professor of Epidemiology at the School of Public Health, University of Washington. Her current research interests are to understand the social and environmental stressors that disproportionately impact disadvantaged populations and how these stressors impact cardiovascular and other disease endpoints. One sources of stress she is particularly interested in is financial instability. Furthermore, she is interested in understanding the mechanisms by which these stressors influence health. Broadly her research has implications for understanding the underlying causes of health disparities.
Contact
Anjum Hajat, PhD, MPH
Associate Professor
Department of Epidemiology
University of Washington
School of Public Health
Box 357236 Seattle, WA 98195-7230
206-685-3618 | anjumh@uw.edu
Pronouns: she/her
Award Committee Members
Ernest Amankwah

Cande Ananth

Stella Aslibekyan

Adejare Atanda

Alex Baleka

Claire Bosire

Jessie Buckley

Lindsay Collin

Ransome Eke

Olugbemiga Ekundayo

Heather Eliassen
Hello
Audrey Gaskins

William Goedel

Sean Hennessy

Astrid Herrera

Timothy Ihongbe

Jacob Kresovich

Nasser Laoual

Zeyan Liew

Elizabeth Masterson

Kara Michels
Hello
Kristin Palmsten

Felice Scherban

Meredith Shiels

Rupak Shivakoti

Alison Simmons
Minkyo Song
Alisa Stephens
Bill Strohsnitter
Yan Wang
Alexandra White
Mollie Wood