SER is committed to increasing the diversity of its membership and supporting an inclusive environment for everyone. We strive to promote the inclusion of faculty and students from diverse backgrounds, geographic areas, beliefs and orientations. Our new large-scale initiative, SER Visits, was developed with this mission in mind. SER Visits will engage epidemiologists and epidemiologists-in-training in the Society by having highly regarded SER researchers visit a diverse range of institutions. As a part of the visit:
The SER researcher will be give an interactive presentation in their area of expertise and meet with students, fellows, and junior faculty—in groups and one-on-one.

Students will be eligible to apply for a SER Travel Scholarship specifically designated for students at SER Visits institutions to travel to and attend the annual SER meeting. Applications for the SER Travel Scholarship will be made available to students in the weeks leading up to the visit.

 

Travel Scholarships are sponsored by Columbia University Department of Epidemiology

 
Dr. Penelope (Penny) Howards Visits Georgia Southern University

At the Jiann-Ping-Hsu College of Public Health (JPHCOPH) at Georgia Southern University, students make direct positive impacts on health at local, state, national and global levels. The college offers the Bachelor of Science in Public Health (BSPH), the Master of Public Health (MPH), and the Doctor of Public Health (DrPH). Students pursuing the MPH can concentrate in biostatistics, community health, environmental health, epidemiology, health policy and management, as well as a generalist concentration. Students pursuing the DrPH can concentrate in biostatistics, community health behavior and education, epidemiology, and public health leadership. The college is accredited by the Council on Education for Public Health (CEPH).
Gaining valuable insight, experience and hands-on skills in an extremely affordable, student-centered learning environment is a key aspect of each degree level at the JPHCOPH. Our faculty are devoted to excellence in teaching, research, public health practice and service. Students graduate with the ability to succeed in the public health workforce.
For more information please visit our website at georgiasouthern.edu/jphcoph
Dr. Sunni Mumford Visits Texas A&M University
Dr. Sunni Mumford, PhD
Earl Stadtman Investigator
Epidemiology Branch
Division of Intramural Population Health Research
NICHD
Event Date: November 6, 2019
"Conflicting messages on diet and fertility: food for thought"
Infertility affects 10-15% of reproductive age men and women, and treatments are often very expensive and not always covered by insurance. As such, couples are often looking for ways to improve their fertility. Though there is a lot of advice about 'fertility diets' and other lifestyle changes that may help, these are not often backed up by scientific evidence. We will discuss the messages given to couples, potential biological mechanisms, and emerging evidence in the field as we seek to provide the best recommendations for couples seeking pregnancy.

The Texas A&M School of Public Health is committed to transforming health through interdisciplinary inquiry, innovative solutions and development of leaders through the Aggie tradition of service to engage diverse communities worldwide.  The college offers the Bachelor of Science in Public Health (BSPH), the Master of Public Health (MPH), the Master of Health Administration (MHA), the Doctor of Public Health (DrPH), the Doctor of Philosophy in Health Services Research (PhD), various minors and certificate programs.  Students pursuing the MPH have six concentration options:  biostatistics, health promotion and community health sciences, environmental health, occupational safety and health, epidemiology, and health policy and management.  Students use faculty as advisers, and each graduate student participates in a practicum.  The college is accredited by the Council on Education for Public Health (CEPH).
For more information please visit our website at sph.tamhsc.edu 
Dr. Lauren Wise Visits Florida!

The University of Southern Florida, College of Public Health is located in Tampa, Florida. The College of Public Health has 241 faculty with regular, adjunct and affiliate appointments as well as 180 professional and support staff.  Degree programs are offered in multiple platforms to accommodate student needs. On-campus courses are available throughout the day and evening. The College offers almost 100 courses online, including 6 complete degree programs. The DrPH program mixes distance learning with condensed on-campus sessions.
Click here to learn more.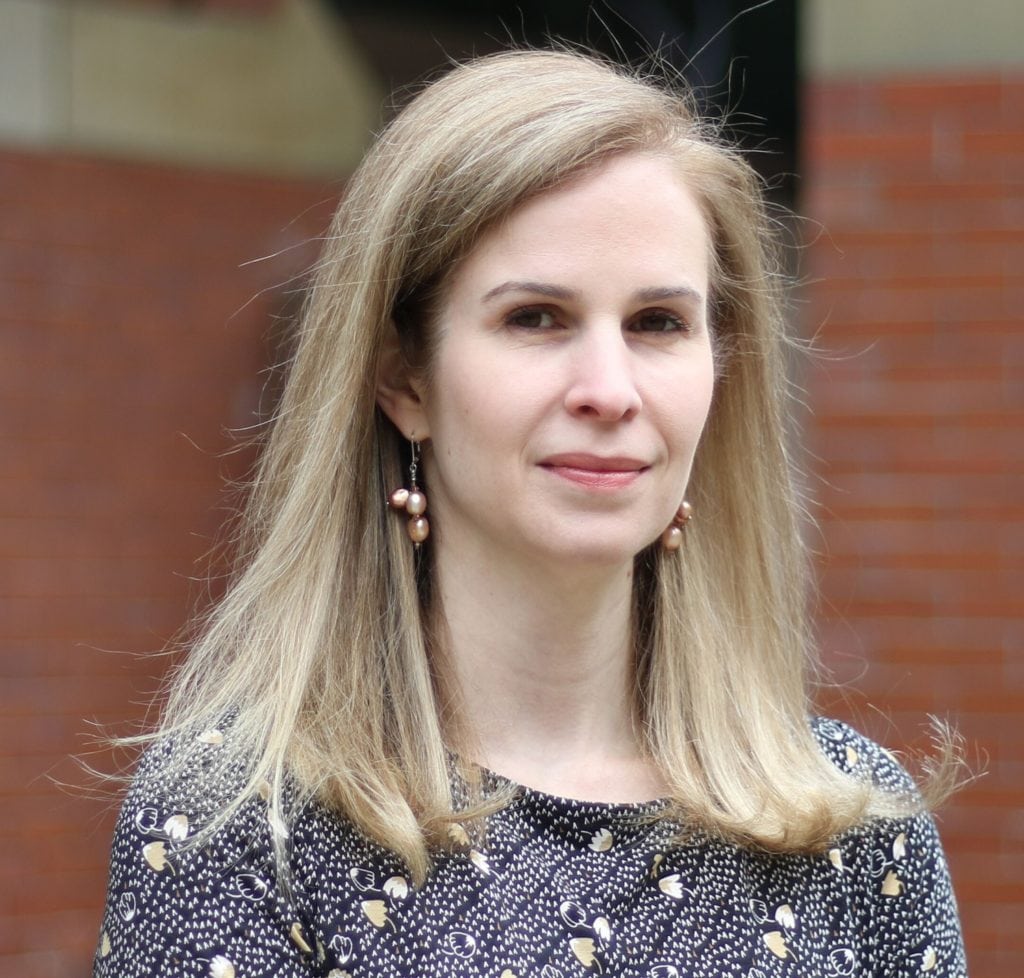 "It was a wonderful experience to visit faculty and students at University of South Florida. I am thankful for the opportunity to connect with individuals who would not typically come to SER and tell them more about all the valuable resources that SER has to offer. I am particularly grateful for Columbia's support of the travel scholarships for student to the SER Annual Meeting!"
Dr. Daniel Westreich Visits Florida International University!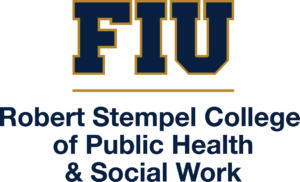 Our accredited programs at the Department of Epidemiology, Robert Stempel College of Public Health and Social Work, Florida International University, equip students with strong analytic and quantitative skills to be successful in designing and conducting public health investigations, disease surveillance, innovative interventions and methodological research. In addition to MPH programs in Epidemiology and Infectious Disease Epidemiology and a PhD in Epidemiology, we offer a 1-year accelerated MPH program. We currently have 100 students enrolled in the MPH program and 16 students enrolled in the PhD program. Many of our graduates are working as epidemiologists for federal and state agencies, academia, hospitals, pharmaceutical companies and health organizations and agencies.
Click here for more information.
Dr. Jennifer Ahern Visits San Diego!

The San Diego State University (SDSU) School of Public Health (SPH) was founded in 1980 as part of the university's new focus on health and human services. One of four nationally accredited schools of public health in California, and located in the most vibrant and culturally diverse areas of the country, the SPH provides many opportunities for education, research and community involvement.  The vision of the SPH is to be the leader in creating and advancing innovation and excellence in Public Health and its mission is to develop public health leaders, advance knowledge, and transform population health locally and globally through education, research, collaboration, and service to promote health equity for all. Geographically positioned close to the US-Mexico border, the SPH is a leader in Latino and Border Health research including research at our Imperial Valley Campus near the AZ/CA/Mexico border, and close partnerships with universities in Mexico. Read more
Click here for a PDF brochure
"My visit to San Diego State University was valuable in so many ways. I was excited to learn about the interesting research projects that relate to their location near the Mexico border, and that involve integration with the military. It was a pleasure to get to know the students and faculty. I expect the connections made will contribute to strengthening collaboration at Schools of Public Health across the state of California."
Dr. Timothy Lash Visits Arizona!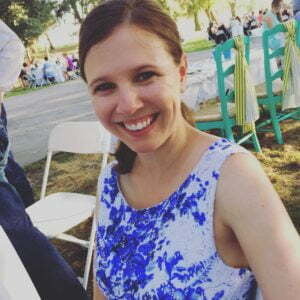 Congratulations to SER Visits – Travel Winner, Ellen Santos! Ellen received $1,000 in travel funds to attend the 2019 SER Meeting in Minneapolis, Minnesota.
Student's and Faculty from the University of Arizona, College of Public Health, joined Dr. Lash for a presentation on "Quantitative bias analysis: the good, the bad and the ugly"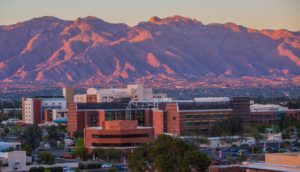 The University of Arizona Mel and Enid Zuckerman College of Public Health is dedicated to promoting the health of individuals and communities in the southwest and globally with an emphasis on achieving health equity through excellence in education, research and service.
Click here to learn more.


"I very much enjoyed my visit to the College of Public Health at the University of Arizona. I learned a lot about public health challenges unique to the state, including especially the response to health challenges emanating from changes to immigration policy. I also learned about the hazards (animal, insect, vegetation) of hiking in the nearby hills!"
Dr. Sandro Galea Visits Atlanta!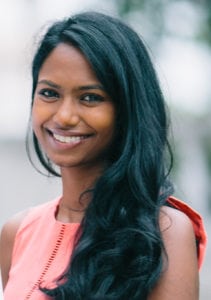 Congratulations to SER Visits You – Travel Winner, Sypriya Sarkar! Sypriya received $1,000 in travel funds to attend the 2018 SER Meeting in Baltimore, Maryland.
Student's joined Dr. Galea at the Jimmy Carter Presidential Library on May 10th for his lecture on "Fifty Thoughts on the Foundations of Population Health". Registered participants met with Dr. Galea prior to his event, for a 45 minute Question and Answer session. Following their discussion, individuals attended the lecture and book signing.
Dr. Enrique Schisterman Visits CUNY!
CUNY School of Medicine is changing the faces in medicine, one graduating class at a time.  Our mission is simple—to recruit and nurture talented, highly motivated youth who are passionate about helping others, who dare to dream of becoming a health professional and who have the commitment to do it.  Our students come from underserved communities, of limited financial resources, and of racial/ethnic backgrounds historically underrepresented in the medical profession.
Click here to learn more.