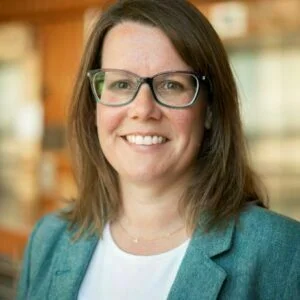 Britton Trabert
Mentoring Committee Co-Chair
Dr. Britton Trabert (she/her) is an Assistant Professor of Obstetrics and Gynecology and adjunct Assistant Professor of Population Health Sciences at the University of Utah. She is a full member of Cancer Control and Populations Sciences at Huntsman Cancer Institute, where her research program focuses on the etiology of gynecologic cancers. Dr. Trabert's research program addresses critical research questions related to the prevention of gynecologic cancers and integrates pharmacoepidemiology, reproductive epidemiology, and molecular epidemiology to understand cancer risk, etiologic heterogeneity, and progression.
Contact
Britton Trabert, PhD MS (she/her)
Assistant Professor
Department of Obstetrics and Gynecology
University of Utah
Cancer Control and Population Sciences Program
Huntsman Cancer Institute at the University of Utah
2000 Circle of Hope Dr.
Research South #4719
Salt Lake City, UT 84112
O: 801-646-4159
e: britton.trabert@hci.utah.edu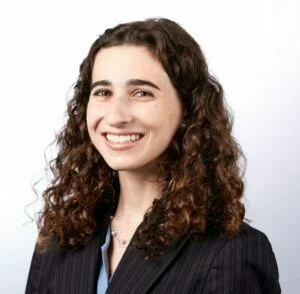 Laura Corlin
Mentoring Committee Co-Chair
Dr. Laura Corlin is an Assistant Professor in Public Health and Community Medicine at Tufts University. She earned her MS and PhD in Environmental Health through Tufts School of Engineering in the Department of Civil and Environmental Engineering. She completed a post-doctoral fellowship in Cardiovascular Epidemiology at the Boston University School of Medicine. Her research focuses on developing and applying new methods to assess the health effects of environmental mixtures in observational studies. Through her exposure assessment and environmental epidemiology research, Dr. Corlin seeks to mitigate environmental health disparities. Dr. Corlin also enjoys working with students in and out of the classroom.
Contact
Laura Corlin, PhD
Assistant Professor
Department of Public Health and Community Medicine
136 Harrison Ave, Boston MA 02111
Tufts University
Pronouns: she/her/hers
Phone: (617) 636-0463
Email: laura.corlin@tufts.edu
Mentoring Committee Members
Beate Ritz

Dannelle Lobdell

Ejakuwa Abubakar

Kimberly Page

Mahsa Yazdy

Melody Schiaffino

Nichole Nidey

Robert Mesa

Sandra Tilmon

Sonia Grandi

Wei-Jen Chen

Yueh-Ying Han