The purpose of the Communications Committee is to coordinate and guide SER's communications to its members and to the general public. The committee also helps ensure regular and ongoing communication between SER's members and the organization. The committee has primary responsibility for SERnews, the SER newsletter, for SER's communication via social media, and for other forms of communication generated by SER.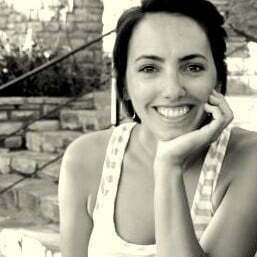 Kathleen Wirth
Communications Committee Chair
Dr. Kathleen Wirth is a Research Scientist jointly appointed in the Departments of Epidemiology and Immunology and Infectious Diseases at the Harvard T.H. Chan School of Public Health. She is also an Associated Researcher at the Harvard AIDS Initiative. Dr. Wirth serves as the Senior Epidemiologist overseeing all statistical and quantitative efforts for the Botswana Combination Prevention Project, a pair-matched community randomized trial involving more than 100,000 individuals residing in 30 communities throughout Botswana.

Dr. Wirth also actively collaborates with the International Training and Education Center for Health in Botswana and the Botswana Ministry of Health on a large, mixed-methods study evaluating Botswana's National Safe Male Circumcision Program. Additionally, she is the lead epidemiologist for a multi-site randomized trial of neonatal male circumcision in southeastern Botswana at the Botswana Harvard AIDS Institute and a prospective cohort study of treatment outcomes among HIV-exposed, uninfected infants hospitalized for severe pneumonia in Gaborone. In addition to her field work in Botswana, Dr. Wirth has been deeply involved in the development and application of instrumental variable (IV) techniques for regression analysis.
Contact
Harvard T.H. Chan
School of Public Health
677 Huntington Avenue
Boston, MA  02115
(919) 241-4872
kwirth@hsph.harvard.edu
EXECUTIVE COMMITTEE LIAISON
Sean Cleary
COMMUNICATIONS COMMITTEE MEMBERS
Abhishek Vishnu
Angela Malek
Anusha Vable
Arnaud Chiolero
Edwina Yeung
John Jackson
Kobto Koura
Lindsay Kobayashi
Maura Metcalf-Kelly
Naomi Diestelkamp
Rennie Ferguson
Richard Baumgartner
Sunni Mumford
Tamala Gondwe