The purpose of the Membership and Nominations Committee is twofold. First, the committee is charged with nurturing SER membership, including developing new approaches to fostering inclusion, diversity, and equity in SER membership and working with the Executive Committee on implementation of these efforts. Second, the committee is charged with identifying members who can be engaged in SER activities, both in SER's committees and on the SER Executive Committee. The committee will help identify potential candidates for election to executive positions for consideration by the SER Executive Committee annually.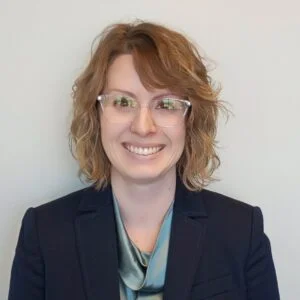 Meg Kemp
Membership and Nomination Committee Co-Chair
Megan Kemp, MSPH is an environmental and occupational epidemiologist at GZA GeoEnvironmental Inc. She has a B.A. in Biology from Emory University and an MSPH in Environmental and Occupational Health and Epidemiology from the Rollins School of Public Health at Emory University. She specializes in occupational epidemiology, quantitative exposure reconstruction, and human health risk assessment and has experience investigating the health effects of exposure to airborne particles and fibers, poly- and perfluoroalkyl substances (PFAS), and radiofrequency electromagnetic fields (RF-EMF). Read more
Contact
Meg Kemp, MSPH
Senior Project Manager | Epidemiologist
GZA | 4430 Arapahoe Avenue, Suite 220 | Boulder, CO 80303
Office: 720-360-3085
Email: Megan.Kemp@gza.com


Kelli Gribben
Membership and Nomination Committee Co-Chair
Kelli Gribben, PhD is a postdoctoral research associate at the University of Nebraska Medical Center. She has a B.S. in Biological Sciences from the University of Nebraska-Lincoln, and an MPH and PhD in Epidemiology from the University of Nebraska Medical Center. Kelli has experience working as an epidemiologist in both research and practice settings. Her current research examines the impacts of air pollution and other climate indicators on allergies, asthma, and other respiratory disease outcomes.
Contact
Kelli Gribben, PhD
Postdoctoral Research Associate
Water, Climate and Health Program
Department of Environmental, Agricultural, and Occupational Health
College of Public Health
University of Nebraska Medical Center
984388 Nebraska Medical Center | Omaha, NE 68198-4388
Email: Kelli.Gribben@unmc.edu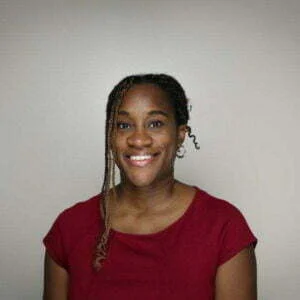 Monique Brown
Membership and Nomination Committee Co-Chair
Dr. Monique J. Brown is an Assistant Professor in the Department of Epidemiology and Biostatistics in the Arnold School of Public Health at the University of South Carolina (USC).  She is also a Faculty Affiliate in the SmartState Center for Healthcare Quality, the Rural and Minority Health Research Center and the Office for the Study on Aging.  She is also Deputy Director of the Maternal and Child Health (MCH) Leadership, Education, and Advancement in Undergraduate Pathways (LEAP) Program.  She completed a postdoctoral research fellowship and was a Research Assistant Professor in the College of Behavioral and Community Sciences at the University of South Florida (USF).  Read more
Contact
Assistant Professor, Department of Epidemiology and Biostatistics
Faculty Affiliate, SC SmartState Center for Healthcare Quality, Rural and Minority Health Research Center, Office for the Study of Aging
Deputy Director, Maternal and Child Health (MCH) Leadership, Education, and Advancement in Undergraduate Pathways (LEAP) Program Read more
MEMBERSHIP AND NOMINATION COMMITTEE MEMBERS
Amy Shafrir

Elizabeth Yanik

Jessica Gorzelitz

Jessica Knight

Kate Lapane
Katherine Moon

Licelot Eralte Mercer

Luis Segura

Marcia Pescardo Jimenez

Megan Kemp
Nur Zeinomar

Pamela Jo Johnson

Penelope Allison

Sanda Cristina Oancea

Sarah Nechuta
Stefanie Hinkle

Stephanie Mayne

Tianyu Sun

Yuxiao Wu