The purpose of the Membership and Nominations Committee is twofold. First, the committee is charged with nurturing SER membership, including developing new approaches to fostering inclusion, diversity, and equity in SER membership and working with the Executive Committee on implementation of these efforts. Second, the committee is charged with identifying members who can be engaged in SER activities, both in SER's committees and on the SER Executive Committee. The committee will help identify potential candidates for election to executive positions for consideration by the SER Executive Committee annually.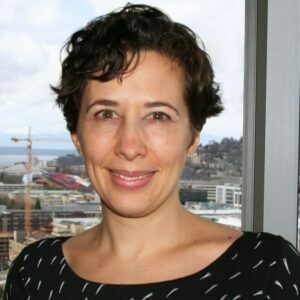 Erin Bowles
Membership and Nomination Committee Co-Chair
Erin Bowles, MPH, is an epidemiologist and has been a Senior Research Associate at the Kaiser Permanente Washington Health Research Institute in Seattle, Washington since 2002. Her primary research focus is in breast cancer, particularly in understanding how to provide high quality care to women from screening through diagnosis, cancer treatment, and survivorship. In her role, she has served as the site Principal Investigator of several large multi-site studies within the Breast Cancer Surveillance Consortium and Health Care Systems Research Network. She is also a current recipient of a National Cancer Institute Research Specialist Award (R50), which provides funding and support to established cancer researchers who are not independent investigators. As the co- chair of the SER membership committee, she is committed to increasing participation and acceptance of masters-level, non-academic, and international epidemiologists throughout the organization.
Contact
Kaiser Permanente Washington
Health Research Institute
1730 Minor Ave, Suite 1600
Seattle, WA 98101
Office: 206-287-2708
E-mail: Erin.A.Bowles@kp.org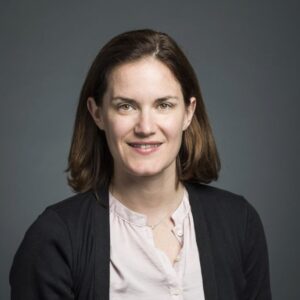 Anna Pollack
Membership and Nomination Committee Co-Chair
Anna Pollack is an Assistant Professor in the department Global and Community Health at George Mason University. Her research focuses on the relationship between environmental chemical exposures and fertility, pregnancy, and gynecologic health. Dr. Pollack's research also addresses disparities in exposure, which stem from environmental and occupational sources.
Prior to joining George Mason University in 2013, Dr. Pollack was trained in reproductive and environmental epidemiology. She received her PhD in epidemiology from Johns Hopkins University, MPH in environmental and occupational health from George Washington University, and BA in biology from Smith College. She completed a post-doctoral fellowship at the Eunice Kennedy Shriver National Institute of Child Health and Human Development.
Contact
Anna Pollack
Associate Professor
Department of Global and Community Health
College of Health and Human Services
George Mason University
4400 University Drive MS5B7
Fairfax, VA 22030
apollac2@gmu.edu
703-993-6161
MEMBERSHIP AND NOMINATION COMMITTEE MEMBERS
Jaime Slaughter_Acey
Talha Ali
Penelope Allison
Ryan Andrews
Michael Bancks
Erin Bowles
Timothy Crawford
Susan Diaz
Jennifer Dykxhoorn
Martine Elbejjani
Kezhen Fei
Ashley Geczik
Emily Goldmann
Kelli Gribben
Fanah Hagos
Emahlea Jackson
Marcia P. Jimenez
Jessina McGregor
Augusto Cesar F. De Moraes
Naimisha Movva
Mrudula Naidu
Michelle Nash
Sarah Nechuta
Nnaemeka Odo
Omonefe Omofuma
Lauren Saag Peetluk
Anna Pollack
Luis Segura
Amy Shafrir
Tianyu Sun
Amelia Wallace
Yuxiao Wu
Lydia Zablotska
Shawn Zamani