The mission of the SER-Student & Post-Doc Committee (SER-SPC) is to facilitate the educational experiences and professional development of students in epidemiology-related disciplines by providing information, resources, and networking opportunities; facilitating student exchange of research ideas; and providing service to the SER and advancing and promoting the SER-SPC. The SER-SPC encompasses all students including non-PhD level students and professionals.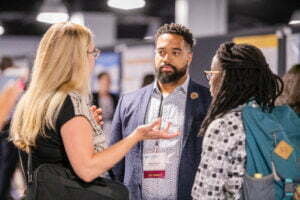 Stay up to date on what's happening through our Twitter feed and SER Calendar!
SER Calendar
Feb 14
SERpresents - "SERdigital"
Join Dr. Matthew Fox and Dr. Catherine Lesko in their discussion about understanding the concept of descriptive epidemiology and some key components of conducting valuable descriptive epidemiologic studies.
More Details
To view full calendar events and details, click here.