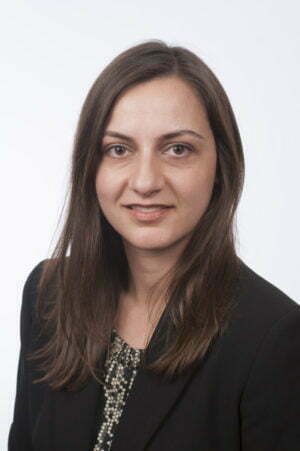 Maria Argos
Publications Committee Co-Chair
Maria Argos is an associate professor of epidemiology in the School of Public Health at the University of Illinois at Chicago. She received her MPH in environmental health sciences and PhD in epidemiology from Columbia University's Mailman School of Public Health. Dr. Argos is an environmental and molecular epidemiologist, whose research interests include the health effects of arsenic exposure in children and adults, novel methods for the identification of gene-environment interactions, and precision health.   
Contact
UIC School of Public Health
1603 West Taylor Street
SPHPI 878A, MC 923
Chicago, IL 60612
Tele: (312) 355-1584
Fax: (312) 996-0064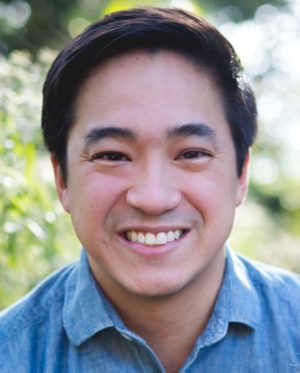 Bryan James
Publications Committee Co-Chair
Bryan D. James is assistant professor at the Rush Alzheimer's Disease Center, and Department of Internal Medicine, Section of Community Epidemiologic Research, at Rush University Medical Center. He received his PhD in epidemiology of aging from Johns Hopkins Bloomberg School of Public Health. His research focuses on identifying social and lifestyle risk factors for Alzheimer's disease, dementia, cognitive decline and disability at the population level. He is currently funded by the National Institute on Aging to examine why hospitalization leads to faster cognitive decline in many older adults.
Contact
Rush Alzheimer's Disease Center
1750 W. Harrison St., Suite 1000
Chicago, IL 60612
Phone: (312) 563-2112
Fax: (312) 942-2297
bryan_james@rush.edu
EXECUTIVE COMMITTEE LIAISON
Katherine Keyes

PUBLICATION COMMITTEE MEMBERS
Moyses Szklo
Jennifer Ahern
Ian Shrier
Patrick Bradshaw
Melinda Power
Traci Bethea
Lisa Chasan-Taber
Helen Meier
Hailey Banack
Maria Sundaram
Anthony Crisafio
Jennifer Woo
Tamala Gondwe