Semi-Annual web meeting featuring a dynamic plenary between two leading epidemiologists and three live oral presentations selected from submitted abstracts. Participants are encouraged to participate individually or organize a viewing party at their institution.
Join us! November 14th, 12pm EST
"The use of machine learning to analyze big data: Opportunities and Challenges for Epidemiology"
Registration opens October 1, 2018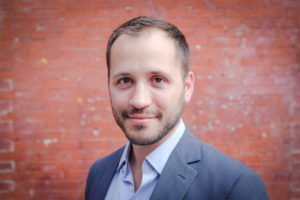 Nicholas Tatonetti
Columbia University, New York, NY
Herbert Irving Assistant Professor of Biomedical Informatics (in the Departments of Biomedical Informatics, Systems Biology, and Medicine), 
Director, Clinical Informatics, Herbert Irving Comprehensive Cancer Center, 
Director, Clinical Informatics, Institute for Genomic Medicine
Co-Director, Bioinformatics, Department of Biomedical Informatics
Abstracts are now being accepted for the 2018 Fall SERdigital Conference on November 14, 2018. Three individuals abstracts will be selected to present live on the digital conference.  Abstract submissions will close on September 10, 2018.