Join the Society for Epidemiologic Research (SER) and the Society for Pediatric and Perinatal Epidemiologic Research (SPER) for a joint webinar! Members of all organizations are welcome to participate!
Thanks to Una Grewal, Brian Whitcomb, Courtney Lynch, Anne Marie Jukic for organizing the SPER-SER Collaboration events.
"Who should be in the denominator: extension of the fetuses at risk approach to postnatal outcomes"
Dr. Olga Basso
Dr. K.S. Joseph

Date: January 30, 2019
Time: 12:00 – 1:00pm EST
Online Web Conference
K.S. Joseph MD, PhD is a Professor in the Departments of Obstetrics and Gynaecology and the School of Population and Public Health, University of British Columbia and the Children's and Women's Hospital and Health Centre of British Columbia, Vancouver, Canada. His work is supported by the BC Children's Hospital Research Institute and the Canadian Institutes of Health Research.
Dr. Joseph received his MBBS and MD (Community Medicine) degrees from Christian Medical College, Vellore, and a PhD in Epidemiology and Biostatistics from McGill University, Montreal, Canada.  Read more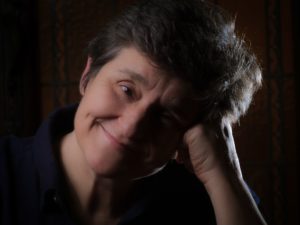 Olga Basso is Associate Professor in the Department of Obstetrics & Gynecology and the Department of Epidemiology, Biostatistics, & Occupational Health at McGill University (Montreal, Canada). She received her PhD in 1996, in a joint program of the Universities of Milan and Pavia (Italy). Prior to joining McGill in 2010, Olga Basso worked at the Danish Epidemiology Science Centre at the University of Aarhus (Aarhus, Denmark) between 1996 and 2004 and at the National Institute of Environmental Health Sciences (Research Triangle Park, NC, USA) between 2004 and 2010. Her research is in reproductive and perinatal epidemiology, with a focus on substantive and methodologic aspects specific to infertility, pregnancy, and neonatal health.
OVERVIEW:
The perinatal epidemiology community cannot decide on the appropriate denominator for postnatal outcomes, such as neonatal death (death in the first 28 days after birth). This fundamental question needs resolution if non-experimental causal research in perinatology is to progress.
There are two main contenders for the denominator role in the causal context. Some epidemiologists argue that live births should constitute the denominator for estimating postnatal outcome rates (such as neonatal mortality rates) since these outcomes in fact occur among live born infants. Others argue that (unborn) fetuses constitute the appropriate denominator for pregnancy-related postnatal outcomes (such as neonatal death), since the pathogenesis of these postnatal outcomes is in fact intrauterine.
In this discussion, Dr. Olga Basso and Dr. K.S. Joseph provide arguments to support the two opposing perspectives. Join this discussion to learn about this issue and/or to offer your expert opinion.