Join the Society for Epidemiologic Research (SER) and International Society for Pharmacoepidemiology (ISPE) for a joint webinar! Members of all organizations are welcome to participate!
Thanks to working group members John Acquavella, Jesper Hallas, Robert Platt, and Til Sturmer for planning the events!
"Issues in self-controlled analyses"
Dr. Suzanne Cadarette
Dr. Jesper Hallas

Date: December 5, 2018
Time: 11:00 – 12:00pm EST
Online Web Conference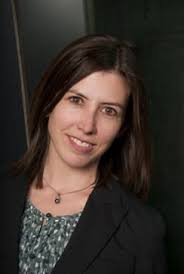 Suzanne Cadarette graduated with her PhD from the University of Toronto in 2006. She then completed a post-doctoral fellowship with the Division of Pharmacoepidemiology and Pharmacoeconomics at Brigham and Women's Hospital and Harvard Medical School in Boston. SC is currently Associate Professor of Pharmacy and Epidemiology at the University of Toronto, and Senior Adjunct Scientist at ICES. SC co-chaired the 2018 ISPE mid-year meeting in Toronto, and chairs the ISPE Self-Controlled study design Working Group (SCWiG) that aims to develop guidance documents for the application and reporting of self-controlled study designs.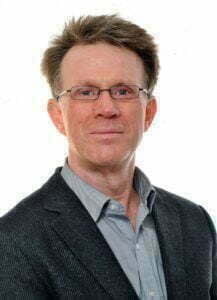 Jesper Hallas graduated as an MD from University of Copenhagen in 1984. He has a background in clinical medicine as a specialist in internal medicine, medical gastroenterology and clinical pharmacology. JH was one of the co-founders of the Danish Society of Pharmacoepidemiology and became its first president in 1994. Since 2004, JH has been a professor of clinical pharmacology at University of Southern Denmark. JH has been an ISPE member for about 20 years and has served ISPE in a number of ways, among others as program chair for the annual meeting in Copenhagen in 2008, as chair of the Public Policy Committee in 2011-14 and as president 2017-18.
OVERVIEW:
Self-controlled designs, such as the case-crossover design, have been developed to study the effect of transient exposures on abrupt outcomes. These designs use the individual's own experience as reference, thereby controlling for time-independent confounders. Owing to this property, they have become popular in pharmacoepidemiology. However, recent experience has highlighted some of the limitations of these self-controlled designs. These limitations can be viewed as exposure-related (e.g., inefficiency with chronic exposure, persistent user bias, hypersensitivity to exposure misclassification), outcome-related (e.g., abrupt outcomes only) or association-related (e.g., time-dependent confounding, inability to deal with cumulative or long-term effects). This presentation will review key concepts in the design of self-controlled studies, clarify some methodological issues, and attempt to address the (still important) role of self-controlled designs in the epidemiological armamentarium.