Join the Society for Epidemiologic Research (SER) and American College of Epidemiology (ACE) for a joint webinar! Members of all organizations are welcome to participate!
Thanks to working group members Amy Millen, Lorna Thorpe, Pauline Mendola, and Russell Kirby for planning the events!
Mission Statement: To provide globally accessible educational opportunities for SER and ACE members on emerging topics of interest to both societies that focus on the intersection between epidemiologic research and public health policy and allow for enhanced interaction and scientific exchange between organizations.
Registration is now closed. An instruction email has been sent to registered individuals.
"Integrating microbiome assessments into epidemiological studies: opportunities and challenges"


Dr. Betsy Foxman


Date: April 10, 2019
Time: 12:00 – 1:00pm EST
Online Web Conference
Microbiome studies are generating important new insights that will affect every subspecialty of epidemiology from infection control to psychiatric disorders.  Dr. Foxman will discuss emerging clinical and public health implications, and comment on the challenges of integrating microbiome data into the design, conduct and analysis of epidemiologic studies.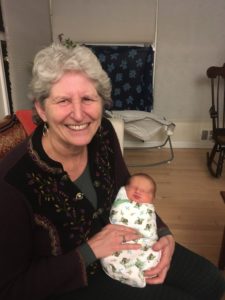 Betsy Foxman is the Hunein and Hilda Maassab Professor of Epidemiology, and Director of the Center for Molecular and Clinical Epidemiology of Infectious Diseases at the University of Michigan School of Public Health where she has been on the faculty since 1984.   She received her PhD in 1983 at the University of California at Los Angeles. 
Her research focuses on understanding the transmission, pathogenesis, ecology and evolution of infectious agents – including the microbiome.  She has published studies of the salivary microbiome, hand microbiome, vaginal microbiome and nose/throat microbiome. Read more