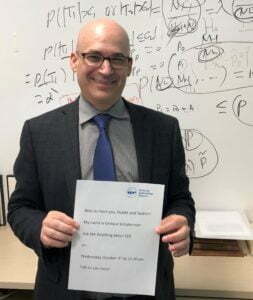 I'm Enrique Schisterman, an epidemiologist and the current President of the Society of Epidemiologic Research. I am going to be the first speaker to kick-off the SER Forum series where anyone can ask leaders in the field of epidemiology anything. In the spirit of transparency, I have chosen for the topic to be about SER. I am excited to answer any question about the inner workings of SER!
Do you ever find yourself struggling to figure out a question about epidemiologic methods, or other topics in epidemiology, and don't know who to ask? The SERforum allows for individuals to answer questions that come up in our daily work around substantive and methodological topics in epidemiology.
All topics may be viewed, but to read and post comments, SER membership is required. If you are member, login! Not a member, join us!