Universities around the world have moved to online delivery of education in the wake of the COVID-19 pandemic.  In the wake of this change, courses, course content, e-journal clubs, and other material and events are becoming more readily share-able and available to students and practitioners regardless of geographic location.  SER would like to serve as a resource page for students, faculty and practitioners to share and access FREE educational content, both live lectures and recorded or printed material.
Fighting COVID-19 with Epidemiology: A Johns Hopkins Teach-Out
This free Teach-Out is for anyone who has been curious about how we identify and measure outbreaks like the COVID-19 epidemic and wants to understand the epidemiology of these infections.
The COVID-19 epidemic has made many people want to understand the science behind pressing questions like: "How many people have been infected?" "How do we measure who is infected?" "How infectious is the virus?" "What can we do?" Epidemiology has the tools to tell us how to collect and analyze the right data to answer these questions.
In addition to a basic understanding of these essential tools, this Teach-Out provides a way for you to learn and connect with one another while continuing to practice the social distancing measures that will help keep us safe. We also hope to provide you with some tangible calls to action that will help you affect positive change for yourself, your community, and our society.
Training in Clinical Research Program UCSF Website

TARGET AUDIENCE:
Graduate Student
Public Health Practioner
Training in Clinical Research Program UCSF Website
Graduate courses in epidemiology and biostatistics at the University of California, San Francisco
Mini-Master of Public Health (MPH)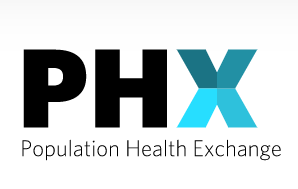 TARGET AUDIENCE:
General Audience
The world's health needs are changing—evolving day to day, sometimes even hour to hour. It is the role of the public health professional to stay apace with these changes to protect and improve the health of populations.
Because of the commitment to ensure access to education around pressing public health issues, Boston University School of Public Health (BUSPH) now offers a free, online Mini-MPH. The Mini-MPH provides foundational knowledge in public health to all interested learners. The program includes six hours of engaging, online content that covers key concepts of public health, with expert faculty, accessible to everyone.
Each component of the Mini-MPH is free, online, and asynchronous:
Epidemiology Fundamentals in the Context of COVID19: Introduction to Epidemiology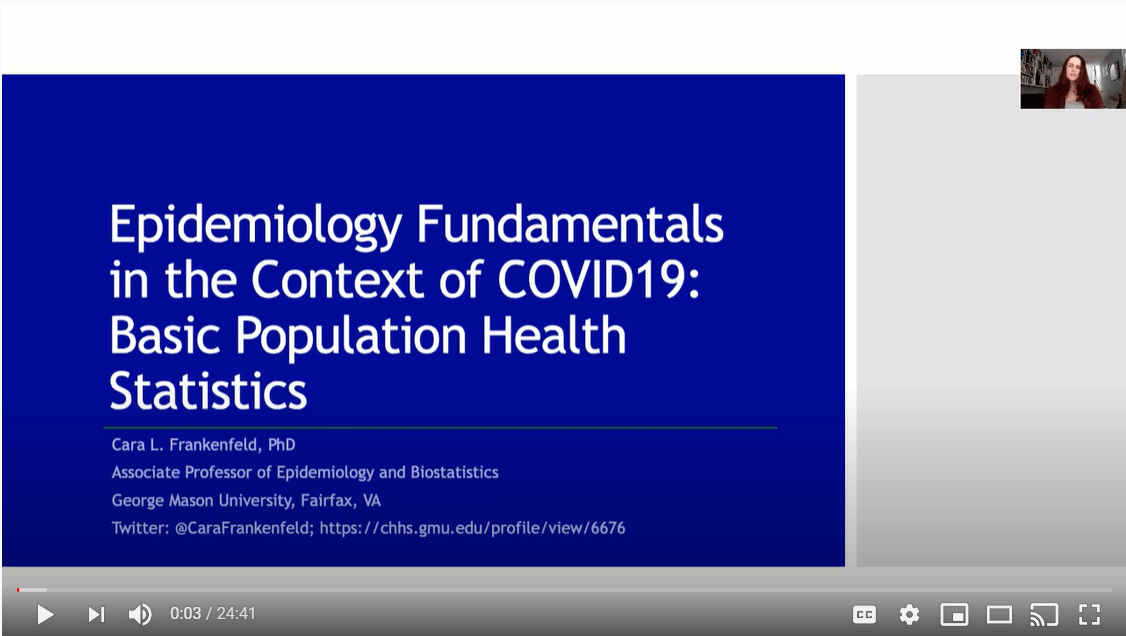 TARGET AUDIENCE:
General Audience, Graduate Student
The purpose of this video is to introduce some population health statistics that are commonly seen to describe COVID19, and talk about what they mean and things that influence the accuracy of the numbers.
Epidemiology Fundamentals in the Context of COVID19: Basic Population Health Statistics
Berlin Epidemiological Methods Colloquium Talks & Journal Club