The Department of Epidemiology at the Brown University School of Public Health will offer a $1000 travel scholarship to support a student or postdoc to give an oral presentation at the annual SER meeting in June 2023 in Portland, Oregon. The winner of the travel scholarship must be an SER member at the time of the meeting. The scholarship is named in honor of the Founding Chair of Brown's Department of Epidemiology, Dr. Stephen L Buka.

To apply, eligible individuals must submit an application through the general SER Student and Postdoc Travel Scholarship program. See eligibility requirements on the submission page for applying.

Applications are due: December 9, 2022. The selected winner will be notified by March 1, 2023.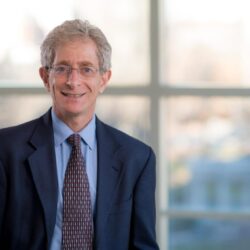 Stephen Buka, ScD, MSc, MA is Professor and Founding Chair of the Department of Epidemiology at the Brown University School of Public Health. Dr. Buka is an epidemiologist and developmental psychologist whose work centers on the causes and prevention of neuropsychiatric disorders. He has conducted a range of research in psychiatric and social epidemiology, and has directed several major longitudinal studies examining the impact of infections during pregnancy, environmental hazards, and later life socioeconomic conditions on behavioral and cognitive development. He originated and directs the New England Family Study, which is a prospective, three-generation study of over 5000 participants from the Boston and Providence sites of the National Collaborative Perinatal Project, which combines a family design, discordant sibling sets, molecular genetics and biological assays, psychiatric, neuropsychological and functional imaging assessments.  Read more