In conjunction with DLH Holdings Corp., SER will be offering two, $500 Kathy Rose Travel Scholarships to attend the Annual Meeting in Austin, Texas.
Applicants who submitted through the general SER Student and Postdoc Travel Scholarship program are eligible to be considered for these scholarships.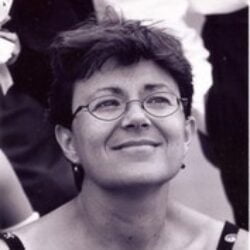 Kathryn (Kathy) Rose, PhD,  was a lead epidemiologist at Social and Scientific Systems (S-3) a DLH Holdings Corp. and research assistant professor in epidemiology at the UNC Gillings School of Global Public Health from 2001 to 2010. She attended University of Maryland, Baltimore County (UMBC), where she received her BA in psychology and her MA in Community Clinical Psychology. She went on the receive her PhD in Epidemiology at the University of North Carolina Chapel Hill in 1994. Kathy was a valued and loved member of the Cardiovascular Disease Epidemiology Department at UNC and spent the final years of her career at Social & Scientific Systems building a small team of epidemiologists/statisticians to a group of over 25.  She made strong contributions to the CVD literature and also was interested in neighborhood socio-economic status and contextual aspects of community affecting health. She is fondly remembered as an amazing mentor and colleague and loved thinking about the complex problems of the world through an epidemiologic lens.
Kathy loved gardening, traveling with her loved ones, and sharing stories over delicious home cooked meals.  She will be remembered for her enduring and unfailing dedication to her family and friends, being a mother and mentor to many, her tenacious spirit, and her frankness and humor towards life.