Distinguished Service to SER
Dr. Polly Marchbanks
Polly Marchbanks received a BSN and MSN from The University of Texas at Austin, and a PhD in epidemiology from The University of Texas School of Public Health in Houston.
In 1984, while presenting dissertation results at her first SER annual meeting, Polly was recruited to CDC's Epidemic Intelligence Service (EIS), a two-year post-doctoral program in applied epidemiology. She entered the EIS in 1985 and later became the first woman and first non-physician to serve as Chief of the EIS. Read more
Career Accomplishment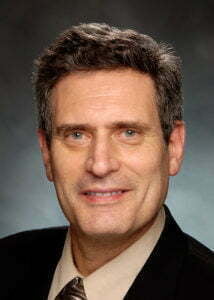 Dr. Kenneth Rothman
Dr. Rothman is a Distinguished Fellow at the Research Triangle Institute, an independent nonprofit research institute dedicated to improving the human condition.  He is also a Professor in the Department of Epidemiology at the Boston University School of Public Health.  His research interests in epidemiology have spanned a range of health problems that includes cancer, cardiovascular disease, neurologic disease, birth defects, injuries, environmental exposures and drug epidemiology.  Read more
Excellence in Education
Dr. Jay Kaufman
Jay S. Kaufman holds a doctorate in epidemiologic science from the University of Michigan (1995). After a post-doctoral position at Loyola Stritch School of Medicine (Chicago, IL) from 1995-1997, he was Medical Epidemiologist at Carolinas Medical Center (Charlotte, NC) from 1997 to 1999. From 1999 through 2008 he held a positions as Assistant and Associate Professor at the University of North Carolina School of Public Health at Chapel Hill and as Faculty Fellow of the Carolina Population Center. Read more
Brian MacMahon Early Career
Laura Rosella
Dr. Laura Rosella holds a primary role is a full-time tenure-track faculty position in the Dalla Lana School of Public Health at the University of Toronto. Dr. Rosella currently holds a Canada Research Chair in Population Health Analytics and appointments at the Institute for Clinical Evaluative Sciences and Public Health Ontario. She has authored 100 peer-reviewed publications in the area of public health, public health policy, and health services research. Read more
Lilienfeld Postdoctoral Prize Paper
Neal Goldstein
Neal D. Goldstein, PhD, MBI is an infectious disease epidemiologist and research fellow at Christiana Care Health System (Newark, DE), and holds an appointment as assistant research professor in the Department of Epidemiology & Biostatistics at Drexel University Dornsife School of Public Health (Philadelphia, PA). His research spans several disciplines including vaccine-preventable diseases, sexual minority health, pediatric infectious diseases, and women's health surrounding pregnancy. Read more
Tyroler Student Prize Paper
Ellicott Matthay
Ellicott Matthay is a PhD Candidate in Epidemiology at the UC Berkeley School of Public Health. She received dual bachelor's degrees in Mathematics and Community Health from Tufts University and an MPH in Global Health Metrics and Evaluation from the University of Washington. Her current research focuses on the causes and consequences of community violence, with specific attention to contextual determinants of self-harm and the evaluation of violence-related policies and programs in California. She is invested in novel epidemiologic and biostatistical methods, and in generating actionable evidence that assists high-level decision-makers to shift the major determinants of population health.
SER-SPC Travel Scholarships
SER's Student and PostDoc Committee offered twelve, $400 travel scholarships to attend SER's 50th Anniversary Meeting. Click here to learn more about the winners!
Joella Adams
Kara Bensley
Giehae Choi
Jacquelyn Cragg
Saruna Ghimire
Hua Huang
Ellen Jackson
Parisa Karimi
Chisom Odah
Meliha Salahuddin
Eva Tanner
ASA SIE Section Travel Winners
The Section on Statistics in Epidemiology (SIE) of the American Statistical Association (ASA) awarded 5 individuals travel scholarships to attend SER's 50th Anniversary Meeting. Click here to learn about the winners!
Giorgos Bakoyannis
Xiangrong Kong
Shelley Liu
Emily Zabor
Hong Zhu