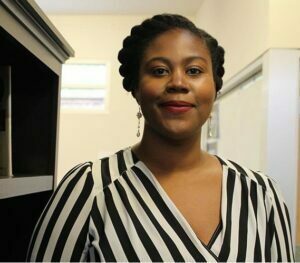 Hi everyone! Nedghie Adrien, signing in as your new Student & Post-Doc Committee (SPC) President. I'm following in the footsteps of Sharia Ahmed who has been a phenomenal leader. I'm glad she remains on as Past President so that I can continue to learn from her. I would also like to introduce our new SPC Chairs: Lisha Lin is joining Estela Blanco as our Education Co-Chairs; Morgan Wolff is joining as our Internal Affairs Chair, Ami Sedani is joining Ruby Barnard-Mayers as our Media Co-Chairs; and Taylor Mobley is joining Joëlle Atere-Roberts as our Program Co-Chairs. Domonique Reed is continuing as our Diversity and Inclusion Chair, and Alvin Thomas is our new President-Elect. A warm welcome to all our new and returning SPC Chairs! I look forward to working with all of you in the coming year.
To students and postdocs, I want to emphasize that SPC is here as a resource for you. Over the last few years, I have spoken to many of you who have expressed curiosity and interest in SPC. As trainees, you became members of SPC when you joined SER. The SPC chairs work hard to implement programming that would serve all of you, but we are a small fraction of the entirety of SPC. If you have an idea for events or resources, want to explore volunteer opportunities, or learn more about SPC, please REACH OUT. If you have a great idea that would benefit other students and postdocs, we'd love to make it happen. Let us know how we can better serve you.
Moreover, academia can be challenging to navigate. Particularly for historically disenfranchised people who have to contend with multiple and interdependent axes of disadvantage. It is imperative that we continue to address systemic issues, evolve, and reflect the needs of trainees. SPC is a resource for the growth of trainees as epidemiologists and as future leaders in academia. I look forward to working with you towards some of these larger and smaller goals in the next year and in years to come.
Here's to a happy, healthy, and productive year.
Nedghie Adrien
SPC President