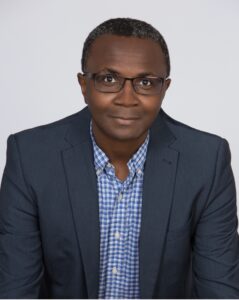 I can't believe it's November! This means we are more than halfway through the quarter or semester for those in academia or nearing the end of the work year. The holiday season and the end of another challenging year are fast approaching. Naturally, there are SER reasons for looking forward to Fall and the New Year. We are preparing for our 2023 Annual Meeting in Portland, Oregon, and the 2023 Mid-Year Meeting. Our plans are buoyed by the growth in size, diversity, and increasing global reach of our membership.
Gratifyingly and perhaps unsurprisingly, we received record-setting submissions for symposia, breakfast and lunchtime sessions, professional development sessions, and pre-conference workshops. Given the limited space and time at the Annual Meeting to accept many more excellent and thoughtful submissions, we expanded opportunities to present them at the Annual Meeting, mid-year meeting, or special events throughout the year. The Board and I are grateful for and excited about the timely, engaging, and impactful research, talks, moderated discussions, debates, and workshops slated for the Annual Meeting.
Furthermore, we have a call for submissions for abstracts, nominations for awards, and applications to the Course Development and Revision Workshop and the Student Dissertation Workshop. We should reach beyond our usual networks to nominate and recognize deserving members for awards and to encourage applications to our travel scholarships and awards. In June 2023, we could honor the most award winners in SER history, given our recently grown awards portfolio.
We look forward to unveiling exciting initiatives along the way. Hopefully, it will be our best year yet, one of inclusive excellence!
Onyebuchi Arah, SER President
PS: Don't forget to submit a T-shirt design for the SER/SPER Fun Run/Walk for a chance to win a complimentary meeting registration for the 2023 Annual Meeting.