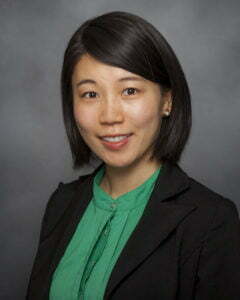 I hope everyone has had a great summer and fall is off to a great start! I also hope you get energized and inspired by the SER Annual Meeting and our SPC events in Baltimore back in June. I enjoyed meeting many of you at the SPC Business Meeting and Happy Hour afterwards. Mark your calendars for June 2019 in Minneapolis. Keeping the momentum going, in this edition of our SER-SPC newsletter, I would like to keep you abreast of our upcoming SPC activities on the horizon.
We are now accepting abstracts for the 2018 Fall SERdigital conference to be held on November 14. This semi-annual web meeting features a dynamic plenary between two leading epidemiologists and three live oral presentations selected from submitted abstracts. Three student/postdoc abstract winners will be selected to present their work live on our interactive digital conference and receive complimentary registration to the 2019 SER annual meeting. Abstracts can be submitted on the SER website, due September 10, 2018.
We are developing our SPC survey and will distribute it to our listserv later this fall. Your responses to the survey will help us better understand how well the SPC is meeting our members' needs and inform our programming and new initiatives all throughout the year and at the 2019 SER annual meeting. Your responses are of great value to help us better inform the SPC's future. As such, I encourage you to take the time to complete the survey when it hits your inbox.
To address many SPC members' needs of getting access to more resources about career development, we are currently developing a Career Development Webinar Series. The first one will feature Academic Job Search. More information (i.e., speakers, date, and time) about the first Webinar will follow shortly – please stay tuned. If there are other topics you'd like to hear about, feel free to reach out to our Education Committee Chair Erin Kulick (erk2140@cumc.columbia.edu). Also, as you begin the academic year, I'd like to remind you of the SER job board, a resource exclusively available to SER members.
If you'd like to get more involved with the planning of SPC initiatives, volunteer to join a SPC subcommittee. We are currently developing SPC programs for the 2019 SER annual meeting. If you are interested in assisting with event planning, please contact our Program Co-Chairs John Pamplin (jrp2166@cumc.columbia.edu) or Paige Wartko (pwartko@uw.edu). Our communications committee is responsible for SER's social media presence. If you are interested in generating material for and participating in our twitter initiative, please contact our Communications Chair Lindsey Duca (Lindsey.Duca@ucdenver.edu). In addition, we are actively recruiting students or fellows to run for SPC office for the 2018-2019 year. To learn more about the different positions, please visit our website or contact any of our current officers. For more information about nominations and eligibility, please contact our President-Elect Dana Pasquale (dkp20@duke.edu).
Finally, please take a moment to spread the word to your peers about the general benefits of being a member of SER, for example, SERdigital, SERtalks and SERplaylists, access to the American Journal of Epidemiology, and travel scholarships and discounted registrations at our annual meeting. Also, don't forget to stay connected with us on social media: Linkedin (SER), Facebook (epiresearch), and twitter (@societyforepi).
I look forward to serving you as SPC President over the coming year. Please do not hesitate to reach out if you have any questions or suggestions.
All the best,
Yeyi Zhu, PhD, MS
2018-2019 SER-SPC President
Email: yeyi.zhu@kp.org