Distinguished Service to SER Award
Mary Haan, University of California, San Francisco
Kenneth Rothman Career Accomplishment Award
Jodie Guest, Emory University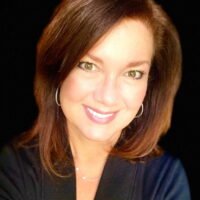 Dr. Jodie Guest is a Professor and Senior Vice Chair of the Department of Epidemiology at Rollins School of Public Health, Co-Director of the Office of Interprofessional Education and Collaborative Practice at the Woodruff Health Sciences Center, and the Associate Program Director for the Physician Assistant Program in the School of Medicine at Emory University. She has been the recipient of multiple awards at Emory, most recently the 2022 Distinguished Lifetime Achievement Alumni Award for Rollins School of Public Health, the 2022 and 2020 Rollins School of Public Health Professor of the Year, 2020 Teaching Excellence Award from the Department of Epidemiology, and the 2019 Emory School of Medicine Excellence in Diversity and Inclusion Award. Read more
Sherman James Diverse & Inclusive Award
Sharrelle Barber, Drexel University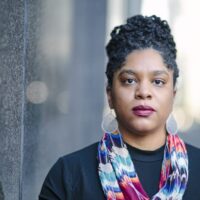 Dr. Sharrelle Barber is a social epidemiologist and scholar-activist whose research focuses on the
intersection of "place, race, and health" and examines the role of structural racism in shaping health and racial/ethnic health inequities among Black communities in the United States and Brazil.
Through her empirical work, she seeks to document how racism becomes "embodied" through the neighborhood context and how this fundamental structural determinant of racial health inequities can be leveraged for transformative change to advance anti-racism solutions. 
Dr. Barber is an Assistant Professor in the Department of Epidemiology and Biostatistics at the Drexel University Dornsife School of Public Health. Read more
Tom Koepsell & Noel Weiss Excellence in Education Award
Lauren Christiansen-Lindquist, Emory University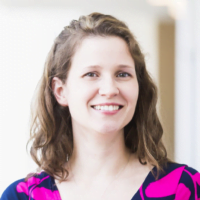 Dr. Christiansen-Lindquist is an Assistant Professor and Director of Graduate Studies for MPH and MSPH Programs in the Department of Epidemiology at Emory University's Rollins School of Public Health. She teaches epidemiologic methods at the introductory, intermediate, advanced, and doctoral levels, and is well known for her unique pedagogical techniques that make complicated concepts more accessible. She is a co-author of Fundamentals of Epidemiology, a textbook that will be released in Fall 2023. This text includes unique elements inspired by her experience teaching epidemiologic methods to new learners, including addressing common misconceptions and mistakes head-on. Read more
Marshall Joffe Methods Award
George Davey Smith, University of Bristol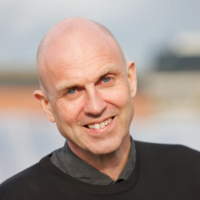 George Davey Smith was a member of the noise-terrorism outfit Scum Auxiliary in the early 1980s. Since artistic and commercial success eluded them, he has had to earn his living working as an epidemiologist in the provinces.
Roger Detels Infectious Disease Award
Neel Gandhi and Sarita Shah, Emory University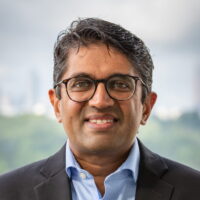 Neel Gandhi
Neel R. Gandhi, M.D is an Infectious Disease Epidemiologist and Physician, and Professor of Epidemiology at Emory University's Rollins School of Public Health. Dr. Gandhi's research has focused on tuberculosis (TB) infection and disease in low- and middle-income countries since 1998. Read more
Sarita Shah
Carol Hogue Mid-Career Award
Shakira Suglia, Emory University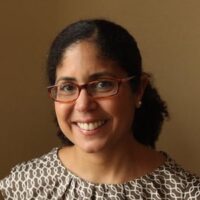 Dr. Suglia's research examines the impact of social determinants of health across the lifecourse. She is particularly interested in learning how social factors can affect cardiometabolic health through a stress pathway and whether sociocultural context can modify these associations. Dr. Suglia also leads several studies that seek to understand how social factors affect epigenomic markers that can, in turn, alter cardiometabolic health and other chronic health conditions. Dr. Suglia obtained her MS in Epidemiology from the University at Albany, SUNY and her ScD in Epidemiology and Environmental Health from the Harvard T.H. Chan School of Public Health. She is a fellow of the American Heart Association and the Academy of Behavioral Medicine Research.
Brian MacMahon Early Career Award
Usama Bilal, Drexel University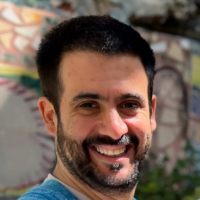 Usama Bilal is an assistant professor in the Urban Health Collaborative and the Department of Epidemiology & Biostatistics at Drexel's Dornsife School of Public Health. His primary research interest is the macrosocial determinants of health, with an interest in describing health inequities in urban environments. He earned a PhD in Cardiovascular Epidemiology from the Johns Hopkins Bloomberg School of Public Health, an MPH from the Universidad de Alcala in Spain, and MD from the Universidad de Oviedo in Spain.
@usama_bilal
Lilienfeld Postdoctoral Prize Paper Award
Giehae Choi, John Hopkins University "Log-transformation of independent variables: must we?"
Epidemiologist researching widespread environmental exposures ocurring in vulnerable life stages and approachs to facilitate research translation
Michael Webster-Clark, McGill University
"Effect Measures and External Validity"
Mingyu Zhang, Harvard University
"Associations of prenatal per- and polyfluoroalkyl substance (PFAS) exposures with offspring adiposity and body composition at age 16-20 years: Project Viva"
Paul Zivich, University of North Carolina, Chapel Hill
"HIV prevention among men who have sex with men: tenofovir alafenamide combination preexposure prophylaxis versus placebo"
Gregg Gonsalves, Yale University
"Toward a clearer definition of selection bias when estimating causal effects"
Tyroler Student Prize Paper Award
Emma Herbach, University of Iowa "Guideline-Concordant Breast Cancer Care by Patient Race-Ethnicity and Facility- and Area-Level Characteristics: A SEER-Medicare Study"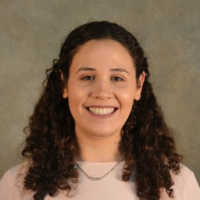 Emma Herbach is an Assistant Scientist at Sylvester Comprehensive Cancer Center's Office of Community Outreach and Engagement and Postdoctoral Scholar in the Cancer Control Training in Disparities and Equity program at the University of Miami Miller School of Medicine. She completed her PhD in Epidemiology at the University of Iowa in 2022. She earned a master's degree in biostatistics in 2018 and bachelor's degree in statistics and psychology in 2017 from Florida State University.
Neal Jawadekar, Columbia University
"Practical Guide to Honest Causal Forests for Identifying Heterogeneous Treatment Effects"
Julianne Skarha, Brown University
"The impact of air conditioning on heat-related mortality in Texas prisons"
Sukyoung Jung, George Washington University
"Development and trends of a sustainable diet index in US adults"
Laila Aboulatta, University of Manitoba
"Preterm birth and stillbirth rates associated with socioeconomic disparities during COVID-19 pandemic: A population-based cross-sectional study."
Jinghao Sun, Yale University
"Causal identification for continuous-time stochastic processes"
Susser - Stein Award
Winners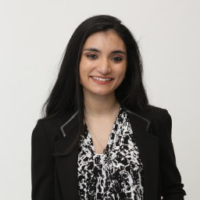 Meghana Shamsunder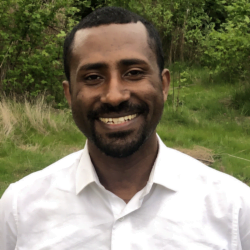 Adino Tesfahun Tsegaye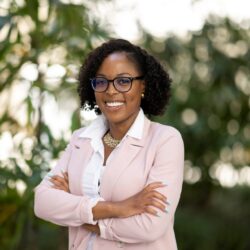 Deidre Okeke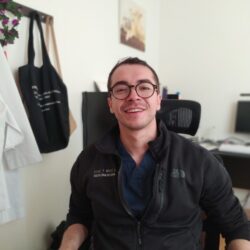 Isaac Jacobo Nunez Saavedra
Inari Mohammed
Scholarships
SER/SPC Travel
Yuki Arakawa

Samantha Eiffert

Angela Estadt

Ryunosuke Goto
Anna Harrington

Mary Jewell

Fang Lu

Yoko Matsuoka
Yuichiro Mori

Itsuki Osawa

Kanawat Paoin

Tanvi Srivastava
Jinghao Sun

Nicole Tsang

Shu Tsao

Shuang Wang