The control and administration of SER is vested in an Executive Committee, which, as per SER bylaws, includes a President, Past-President, President-Elect, Secretary-Treasurer, four Members at large and an Executive Director. All positions, except for the Executive Director, are elected individually by majority vote of the members voting.  
The 2019 Elections include candidates for President-Elect and Member at Large. SER members are entitled to vote for one candidate in each position. The voting period begins on April 8, 2019 and concludes on May 10, 2019.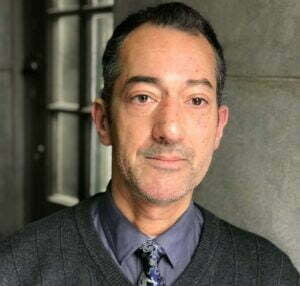 Jay Kaufman

Candidate Statement:

SER is the one meeting that I attend every year.  Since my first meeting in 1991 in my home town of Buffalo, I've missed only 3 (and I swear that I have good excuses).  I've even kept all the conference bags.  Over the years I've seen the meeting evolve in many ways, some positive and some negative.  On the positive side is a real explosion in the kinds of activities and formats, from round-tables and symposia to debates and gameshows.  The leadership has been creative in making the meeting more dynamic, densely packed with varying content, and more responsive to the needs to educating professionals broadly, not only in presenting scientific results.  Now we have programs for trainees, for early career investigators, for mentors, for grant writers, for journal editors and peer reviewers, covering every aspect of daily life in the epidemiological trenches.  On the down side, I've witnessed the loss of much of the substantive content from the meetings, so that sessions now are much more oriented toward methods than they used to be. Read more
Jennifer Ahern
Candidate Statement:

SER has been my professional society home for over a decade and I would be honored to serve as President. Over the years I have benefited from the productive discussions with colleagues, and enjoyed getting to know epidemiologists at all career stages – the conference is truly an academic highlight of my year. I have contributed to the SER in a variety of ways including as a submission reviewer, poster judge, "breakfast with the experts" and dissertation workshop faculty, and symposia, contributed session and plenary session organizer. I have been a member of the SER Publications Committee since its inception. The SER Workshop I have co-led on methods for causal inference has been a wonderful opportunity to make some of the latest methods developments more accessible, and it has initiated productive debates and collaborations with SER colleagues. Read more

Matthew Fox

Candidate Statement:
SER has always inspired me to be a better epidemiologist and I am pleased to run for a member-at-large seat. To be honest, when I came to my first annual meeting as a doctoral student, I found it intimidating. All these amazing, accomplished epidemiologists, I was sure I was in the wrong place. However, as so many others have also found, SER is a welcoming place and it quickly became my professional home. Since then, I have gotten heavily involved in running seminars, putting on workshops, facilitating discussions, annoying the SER board with my "Hey, could SER do …" emails and attending fabulous sessions at the annual meeting where I continue to learn and meet the most inspiring people, from seasoned professionals to impressive students.
I have always seen my role at SER as a facilitator. There is so much I want to know more about and I figure (please let it be true) that if I have questions, so do others in the society. Epi methods have advanced tremendously since I completed my training and SER is my way to keep up. I have tried to participate in SER by bringing together people who can communicate in a way that makes complex ideas simple. I have selfishly been organizing sessions at the annual meeting that were simply things I wanted to know more about, and so far, no one has called me out. Read more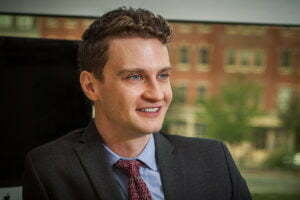 Brandon Marshall
Candidate Statement:
I have been a member of SER since graduating with a PhD in epidemiology in 2011, and have long viewed the organization as my intellectual home. I would be honored to serve as a member-at-large on the SER executive committee.
I have found membership in SER and attendance at the annual conference to be incredibly rewarding. From 2012 to 2016 I served as a member on the Education Committee, and was a member of the Epidemiology Congress of the Americas Student/Early Career Committee in 2016. The cadre of resources available to students is one of the organization's greatest strengths. I myself have benefited tremendously from the pre-conference workshops, roundtables, and sessions for students and early career scholars. I look forward to working closely with the SER leadership and the SER-Student & Post-Doc Committee to further enhance these experience and professional development opportunities if elected to serve as a member-at-large. I am particularly interesting in promoting additional educational fora and networking opportunities beyond those offered at the annual conference. Read more