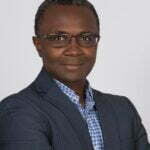 Happy April! Hopefully, you and yours weathered well whatever extreme weather came your way—be they atmospheric rivers with nearly incessant rain, feet of snow, or sweltering heat. We ordered excellent June weather without any warranty to befit our 2023 Annual Meeting in Portland. Come what may, our Portland meeting is still on track to be our most popular, with the most submitted abstracts, symposia, workshops, posters, lunchtime sessions, and late-breaker sessions. The Board worked hard to open as many in-person and online presentation opportunities as logistically possible to accommodate the extraordinary volume and variety of high-quality submissions. To navigate the rich program with all these goodies, we will use an interactive online schedule with an accompanying mobile phone app that allows each attendee to select and save sessions of interest to their calendar. We will record several sessions for later on-demand viewing to alleviate the fear of missing out.
We thank our colleagues at UC Berkeley for hosting an incredible U.S. Mid-Year Meeting in California with a roster of thought-provoking and timely presentations. Naturally, we are already soliciting hosts for the 2024 Mid-Year Meeting, keeping in mind that we want new locations outside our usual Annual Meeting locations. Our International Mid-Year Meeting in Mexico was also a resounding success, with unparalleled attendance, engaging programming, enthusiasm, and impressive SER representation. We thank all of you who invested countless hours and your presence to make these Mid-Year Meetings a heartwarming reality. The Board is committed to the Mexico initiative and will inform the membership of this fast-moving area of our internationalization in due course.
I want to acknowledge some recent investments from three partner institutions. The Department of Epidemiology at Columbia University's Mailman School of Public Health further strengthened its partnership with SER by offering the Susser-Stein Inclusion Awards to support travel and membership costs for meeting attendees who work on health and social justice, have lived experiences of those historically excluded from epidemiology, or come from Minority Serving Institutions. Furthermore, the Department of Epidemiology at the Brown University School of Public Health has partnered with SER to offer the Stephen L. Buka Travel Scholarship to support a student or postdoctoral scholar who will give an oral presentation at our annual meeting. Finally, DLH Holdings Corp. is partnering with SER to offer students the Kathy Rose Travel Scholarship to attend our annual meeting in honor of Kathryn Rose, their former lead epidemiologist and one-time UNC Gillings School of Global Public Health faculty, and is co-sponsoring this year's Presidential Reception to held on Wednesday evening of the conference week. The Board is grateful for these generous partner support of SER's commitment to students, early career epidemiologists, and diverse representation.
Finally, don't forget to look for ongoing and upcoming collaborations with sibling societies like the International Society for Environmental Epidemiology (ISEE) and the Society for Pediatric and Perinatal Epidemiologic Research (SPER). I look forward to seeing you at online SER events and in person in Portland!
One more thing: don't forget to vote in the 2023 SER Elections. You wouldn't want to be stuck with me and the current past president and president-elect for longer than necessary!
Onyebuchi Arah, SER President