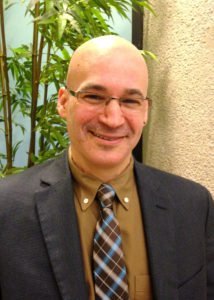 Enrique Schisterman – SER President
I am excited to serve as this year's SER President and work with all the scientists across the disciplines who volunteer endlessly to make SER the place where science happens. The Board, committees and working groups have collectively been working hard in the initiation and implementation of multiple initiatives, I want to discuss a few that you may not have heard about before. We have enhanced our ongoing collaborations with other sister epidemiology societies in an effort to encourage cross-discipline work. This year, we created partnering working groups with SER representatives and with the American College of Epidemiology (ACE), Society of Perinatal Epidemiologic Research (SPER), International Society of Pharmacoepidemiology (ISPE), and the American Heart Association (AHA). The initial goal of this partnership is to have webinars between SER and the sister societies, but the sky is the limit as to how far our collaboration can go. In addition, we have created a Clinicians Working Group with the hopes of increasing engagement of physician members within SER and those not in SER.
The future of epidemiology; scientifically, educationally, etc, is on the forefront of the members concern. With this in mind, we have secured a special issue of the American Journal of Epidemiology that will be created with the intention of posing thought provoking epidemiologic pieces written by SER members.
To further encourage collaboration between SER members, we launched the SERForum which allows for members to post scientific questions, programming questions, statistical questions and start discussions with the broader SER community.
Recently, we have embarked on a data driven approach to answer the question, "What are the areas that are under or over-studied at the SER meetings?" In order to answer this, we conducted a bibliometric analysis on past SER abstract acceptances which helped the board identify the fields that are understudied. Since the implementation of these initiatives, we have begun planning on moving forward with initiatives that aim to increase SER diversity and newer avenues to disseminate all the goals of our society. Stay tuned for more to come!