The SER-SPC Board consists of a President, President-Elect, Past-President, Internal Affairs Chair, Media Chair, Education Chair, and two Program Chairs. Program co-chairs serve a two-year term, and one co-chair is elected annually in alternating years for each chair. The President-Elect is elected each year and shall serve as President the following year. The President shall serve as Past-President in the year following his/her term. All officers are strongly encouraged to attend the SER Annual Meeting.
Student and Postdoc members of the Society are entitled to cast one vote per position in the annual election.

Marissa Seamans

I am a social epidemiologist and pharmacoepidemiologist with strong research interests in understanding the social context of prescription opioid use in the US. I very recently defended my dissertation towards a PhD in epidemiology at UNC Chapel Hill and have a BA in Comparative Literature and Economics from Columbia University. Prior to the PhD, I ran menu labeling studies at Yale's Rudd Center for Food Policy and Obesity and worked on Wall Street as a research analyst. I have also moonlighted as an editorial assistant at a food magazine and as a sommelier with an Iron Chef. Read more
Yeyi Zhu
It is truly an honor to be nominated as a candidate for the Present-Elect position of the SER-Student & Post-Doc Committee (SER-SPC). 
I recently completed a two-year postdoctoral training in the Epidemiology Branch of the Division of Intramural Population Health Research at Eunice Kennedy Shriver National Institute of Child Health and Human Development, NIH. Currently, I am a nutritional and environmental epidemiologist working on research projects funded by the NIH Environmental influences on Child Health Outcomes (ECHO) program at Kaiser Permanente Division of Research in Oakland, CA. Read more
John Pamplin

SER has been a vital part of my academic growth as a graduate student, which is why I would consider it a great privilege to serve the SER-SPC community as a program co-chair.  I am currently a 3rd year PhD student at the Columbia University, Mailman School of Public Health, where I am a pre-doctoral fellow in the NIMH Psychiatric Epidemiology Training program. Read more
Nichole Austin

I am a PhD candidate in the Department of Epidemiology, Biostatistics and Occupational Health at McGill University. My research examines how social policies impact population and individual health outcomes, and I've developed a special interest in policies that affect access to reproductive health services. Accordingly, my dissertation explores the effect of supply-side abortion restrictions, or so-called "TRAP" laws, on women's health outcomes in the US. I hold an MSc in Epidemiology (also from McGill) and a BA from Mount Holyoke College. Read more
Hailey Banack
I would love to serve on the SER Board as Program Chair because I have benefitted in many ways from the student-focused initiatives run by SER-SPC and would love to give back. The SER annual meeting is one of the highlights of my year; I have presented every year since 2013 and have many ideas on how to increase student engagement at the annual meeting. 
I completed my PhD in Epidemiology from McGill University in 2015 and worked as a lecturer in the School of Public Health at the University of Toronto last year. Read more

Sylvia Badon

I have served as SPC Education Chair for the past year and am running for a consecutive term. I am a doctoral student in perinatal epidemiology at the University of Washington (UW) School of Public Health. My research focuses on maternal lifestyle before and during pregnancy and its associations with various maternal and child health outcomes. For my dissertation research, I am studying perinatal physical activity, sedentary behavior, and offspring growth. I received my MS in epidemiology and biostatistics from Northwestern University, and my undergraduate degree in biology from the University of Chicago. I have been a member of SER for the past four years. Read more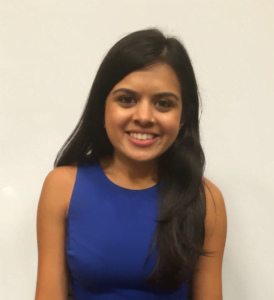 Spruha Joshi

I am a 2nd year doctoral student in epidemiology at the University of Minnesota School of Public Health. My research focuses on the influence of neighborhoods and policies on substance use.  For my dissertation, I will be studying the relationship between medical and recreational marijuana legalization and marijuana and alcohol use and co-use. I received my MPH in epidemiology from Columbia University Mailman School of Public Health, where I worked as a full-time data analyst for three years after obtaining my degree. Additionally, I have been attending SER annual meetings for the past five years. Read more
Usama Bilal

I am a Social Epidemiologist and have recently defended my dissertation in Cardiovascular Epidemiology at the Johns Hopkins Bloomberg School of Public Health. I will be starting a postdoctoral fellowship at Drexel University very soon. My main research interests revolve around the macro social determinants of cardiovascular diseases. In particular, I am very interested in the macrolevel and local dynamics that lead to increases in cardiovascular risk factors and mortality. I am originally from Spain, where I trained as an MD, while discovering my love for public health and social epidemiology. Read more

Tamala Gondwe

I am an Epidemiology PhD student at the University of Pittsburgh, Graduate School of Public Health. I have an MPH in Epidemiology from Tulane School of Public Health and Tropical Medicine, and a BSc in Community Health from the University of Maryland- College Park. Read more
Ryan Andrews

I am currently pursuing a PhD in psychiatric epidemiology and a concurrent MHS degree in biostatistics at the Johns Hopkins Bloomberg School of Public Health. I received my Bachelor's degree in Brain and Cognitive Sciences from the Massachusetts Institute of Technology in 2010. My research interests include cognitive aging and the mechanisms that underlie successful aging. My dissertation work is focused on applying and developing causal mediation methods to examine how various components of a volunteering intervention impact cognitive decline in older adults. Read more
Seth Kuranz

I am currently a fourth-year doctoral student at the Boston University School of Public Health, where I also received my MPH in 2012. My research interests include substance abuse prevention and social epidemiology. My dissertation examines the influence of neighborhood, school and family environments on substance abuse outcomes and differences between sexual minority and majority young adults. Read more